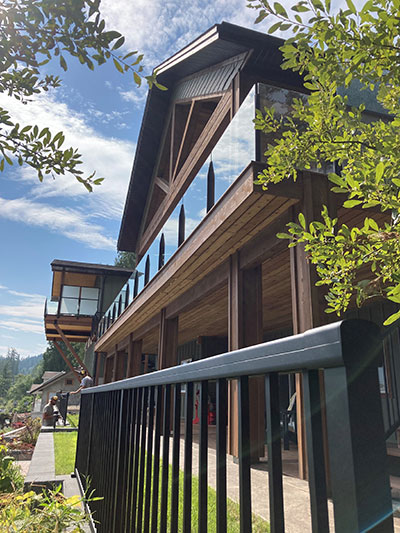 Increase Your Revenue Stream
Good Margins on Green Construction Products
Yes, it's true – there are still good margins available in construction products.
Why the demand for Innovative Aluminum's railing products? A need for sustainable building products that comply with "Green Building" practices. Not only can you support green practices, the revenue stream that is generated by this product will add increased profits to your bottom line.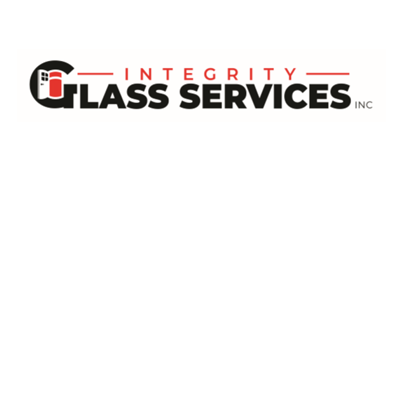 'Can't Beat Their Customer Service'
Dealer Testimonial: Integrity Glass Services Inc.
"I've been working with Innovative Aluminum for several years now. Right from the first order I've found the railing to be great and customers loved it! I find working with the railing systems to be fast, very straight forward and clean."
"The people in the office do their best to make sure everything is covered and that the order is perfect before letting it leave the plant. In the past we'd taken on a job that required a large amount of welded picket railing. Throughout the job I received phone calls from the Innovative staff to check and make sure we didn't need anything else. You can't beat that kind of customer service!"
Zach Lake
Customer for Life
Integrity Glass Services Inc.
'Raised the Bar for Accuracy, Design, Fit, & Finish'
Dealer Testimonial: The Curtis Group
"For decades, having purchased and installed over 100,000' of commercial and residential aluminum railings, we always looked to improve our sources and materials. We were fortunate enough to have found Innovative Aluminum. They have raised the bar for accuracy, design, fit, finish, and extra care in packaging. Fred Hobeyn and his staff are communicative and professional."
"In our experience, no other company comes close to Innovative Aluminum at any price!"
Glen Winters
The Curtis Group LLC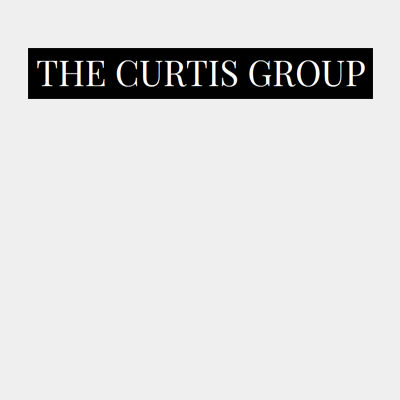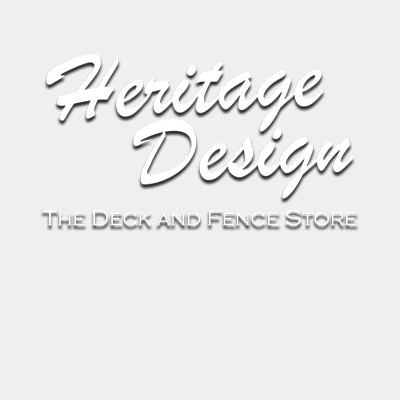 'Finished Product is Something We Are Proud to Install'
Dealer Testimonial: Heritage Design
"It's always a pleasure working hand in hand with the folks at Innovative Aluminum Systems. They operate a very clean, and consistent process that creates a reliable environment conducive to producing quality railings."
"We, like most construction companies, work with hard deadlines. The information provided during the quoting, ordering, and shipping process ensure we are able to meet those deadlines. Sales staff are always willing to help with questions and provide detailed drawings on custom work. Never have they fallen short of a challenge we have presented to them. They seem to tackle obstacles with a vast amount of knowledge mixed with a dash of creativity. The finished product is something we are proud to install on our projects, otherwise we simply wouldn't be using it."
"During the current COVID-19 pandemic Innovative hasn't skipped a beat. Sales staff reply times are right on the mark, production is right on the mark, and ship dates aren't being missed. The construction industry is beyond volatile at the moment but the one constant has been Innovative Aluminum. Whatever magic sauce they are drinking over there needs to be shared with the balance of suppliers within the industry."
Justin Kendrick
Heritage Design
Add an Additional Revenue Stream – Suitable for a Variety of Trades
Our railing systems, along with the superior customer service we offer, are invaluable to sales and installation professionals in a wide variety of markets:
builders
developers
general contractors
glass companies
landscaping companies
pool and spa installers
fencing contractors
railing installers
Let Us Help You Increase Your Profits!
Let our team of sales professionals assist you in increasing your profits and market share in today's challenging business environment – contact us today to learn more.
Profit Opportunities
Our Model for Your Success
to build a long-term business relationship
to offer a higher profit vehicle to a select group
to take a proactive role in the growth of our dealers
to provide our network with the highest possible level of professional construction products and service in an atmosphere of mutual support, team work and uncompromising standards
We are confident that our products and commitment to service will improve your position in your local market.
Innovative Advantages
glass or picket systems engineered to 6 ft spans
surface or fascia mounted systems
in-house testing & stamped drawing for custom designed railing systems
competitive pricing
great lead times (2-4 weeks)
5 stage powder coating process – meets AAMA 2604 / AAMA 2605 Specification
TGIC super durable, environmentally friendly powders
qualified / trained staff
pride in workmanship & ownership
Dealer Support
Innovative believes strongly in supporting our dealer network. We've developed several tools, including high-impact Sell Sheets and a comprehensive Dealer Sales Kit that will assist you to increase your sales of Innovative products.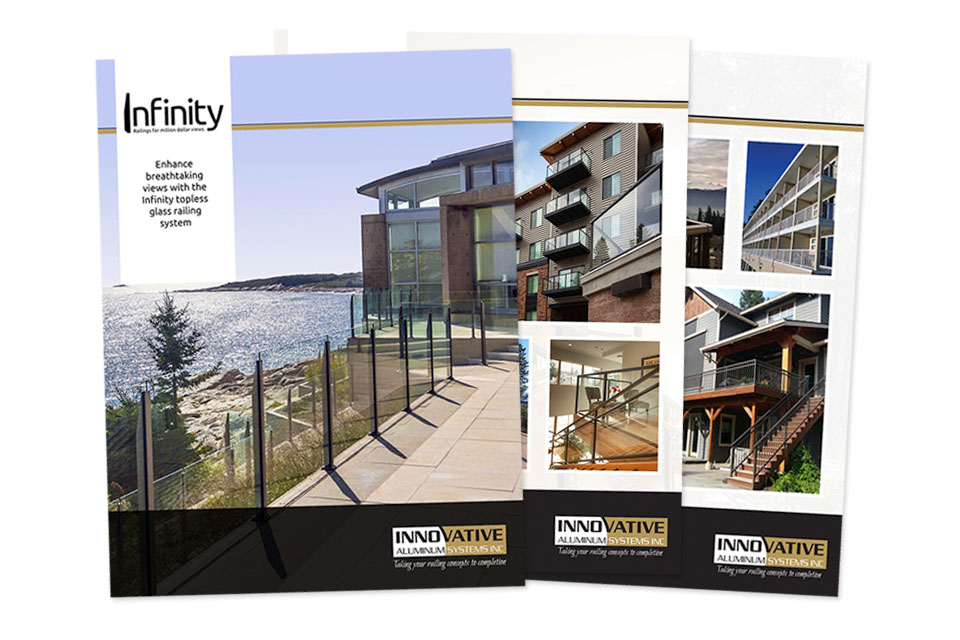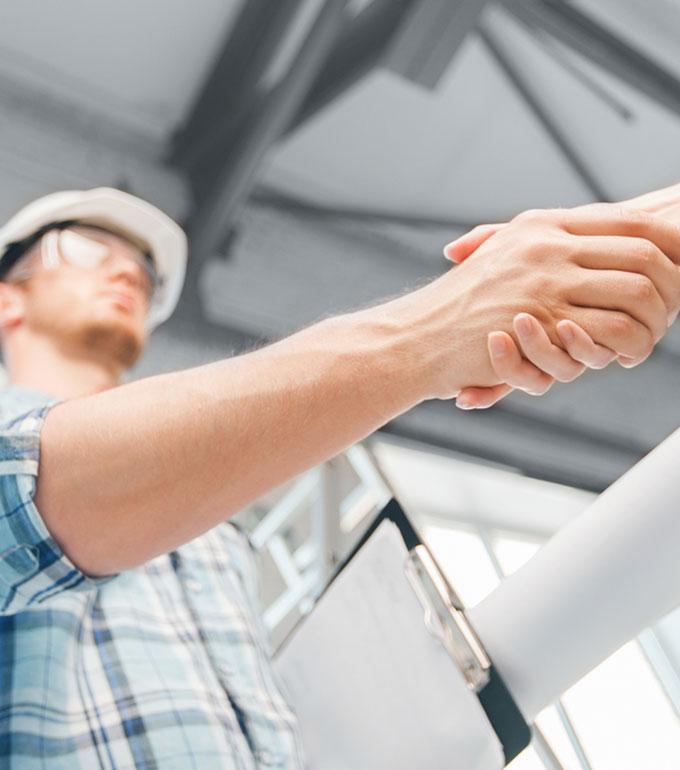 Contact Us to Learn More – Add Railings to Your Bottom Line
If you'd like to discuss opportunities to aggressively promote the Innovative line to your customer, or to learn more on how Innovative's railings and fencing can increase your profitability, contact us today.